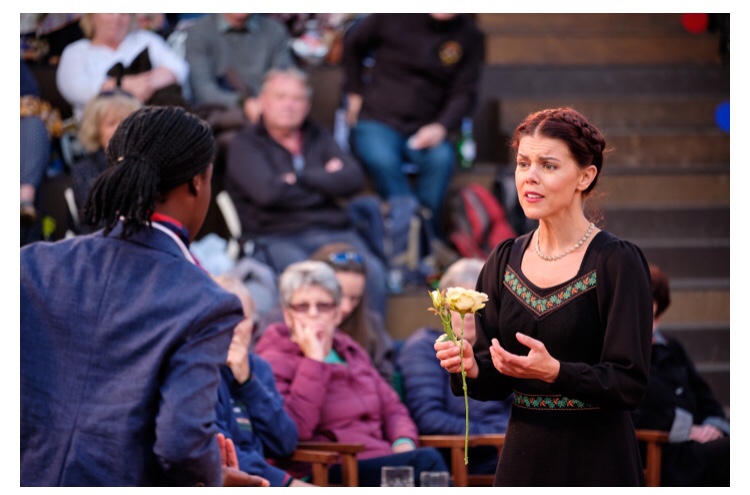 Twelfth Night: Sarah-Jane Potts shines as Olivia
Sarah-Jane Potts can currently be seen on stage in three productions running in rep at the Grosvenor Park Open Air Theatre, Chester. As Olivia in Twelfth Night, as Ronnie Rainpipe in The Borrowers, and as Katherine / Gower in Henry V alongside husband Joseph Millson. Tickets to the shows, which run until 25th August 2019 can be purchased from the Grosvenor Park website.
Reviews have been shared online for Twelfth Night, and includes kind words for Sarah-Jane as Olivia.
Sarah-Jane Potts shines as Olivia, hot in pursuit of her happy ending
---